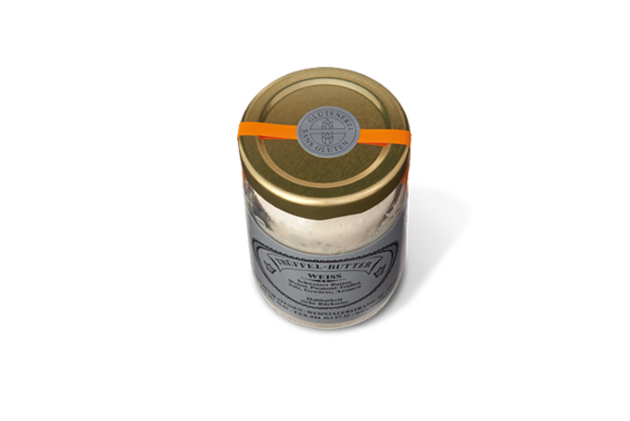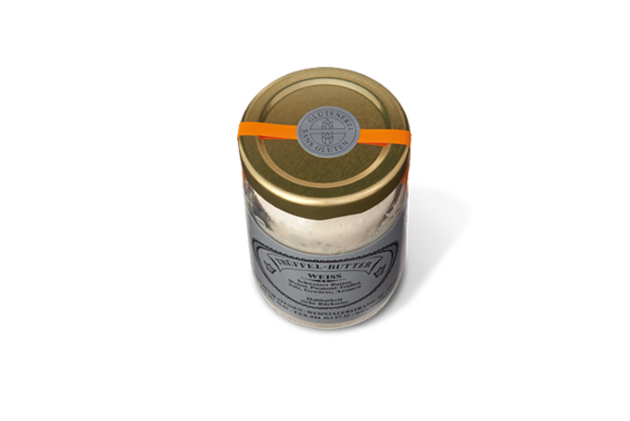 TRUFFLE -BUTTER WHITE, GLASS 60 G
The truffle butter is made in Switzerland from CH + EU butter, Italian truffles, Spices and aromas.
Glass – 60g
The truffles are collected in different regions of Italy, according to the strictest quality standards and always with certificate of origin. By mixing different harvests we achieve a constant high level of quality.
The philosophy of truffle butter is to convey the wonderful aroma of truffles in a safe way.
The truffle butter contains no preservatives and should therefore always be kept refrigerated, preferably frozen.  Using a hot spoon, add the frozen butter to the dish once the cooking process has been completed.  Thus allowing the truffle butter to unfold its full aroma.