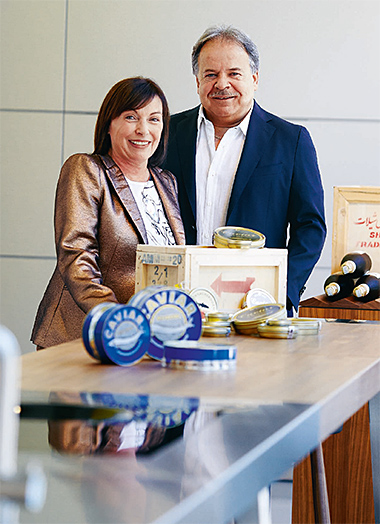 Caviar - a matter of trust
The Company TREBLA, founded in 1946, is currently one of the oldest importers of Caviar in Switzerland.
TREBLA delivers Caviar to a high-end circle of clients as well as to hotels and top class restaurants.
The quality of our products ensures complete client satisfaction. We use only the freshest produced sturgeon roe from prominent and trustworthy sources stemming from  as from the most notable sturgeon-farms worldwide.
At the TREBLA caviar house, we maintain the roe in original tins (1.8 kg), stored at minus two degrees in state-of-the-art refrigerators. To ensure optimal freshness of this delicacy, the portions are prepared according to the clients required quantities - just prior to delivery, the portions are packed by our specialists.
Trust is a key component which must be established between the client and the caviar provider. TREBLA vouches its good reputation for the quality of its products, its consultation and its excellent delivery conditions.
We look forward to hearing from you,
Rita and Markus Roos-Martin