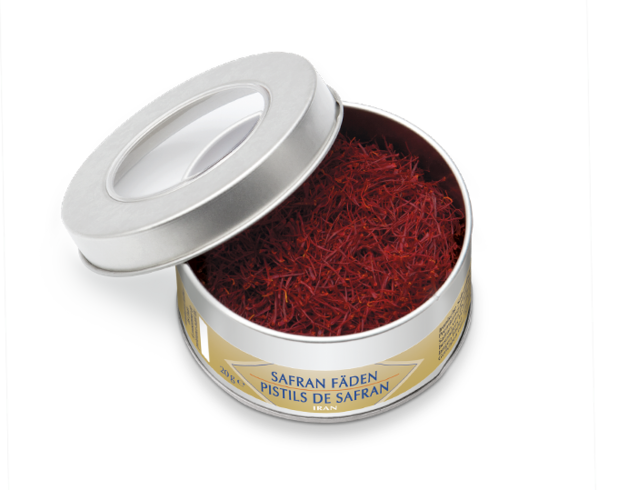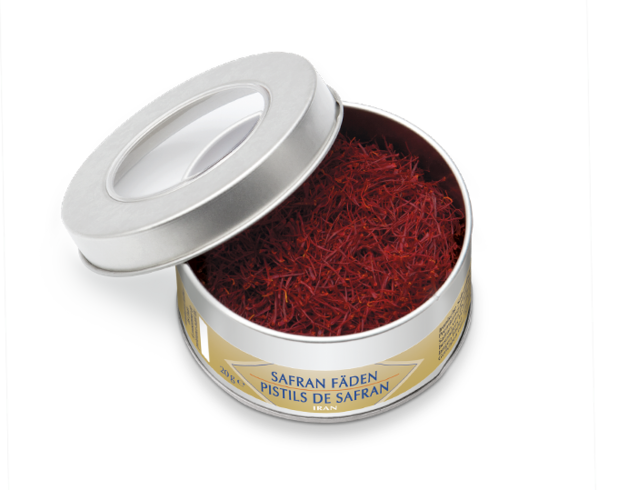 Threads of SAFRAN, Class 1, PERSIAN, can 20 g
Iranian Saffron, Crocus sativus,  packaged in Switzerland.  A premium grade saffron of the highest class (ISO 3632-2).  Saffron by TREBLA is characterized by the particularly deep red colour, the unique aroma and long threads.  This spice gives your dishes a tasty and exquisite flavour.
The saffron unfolds its orange-red tint once dissolved in food or water.  Gourmets appreciate the soothing taste and colouring effect of Saffron.
Saffron is a very cosmopolitan spice used in many countries: paella in Spain, risotto in Italy and Bouillabaisse in France. Its true value is also appreciated in tomato sauces, noodles, rice and fish dishes as well as in many Desserts.