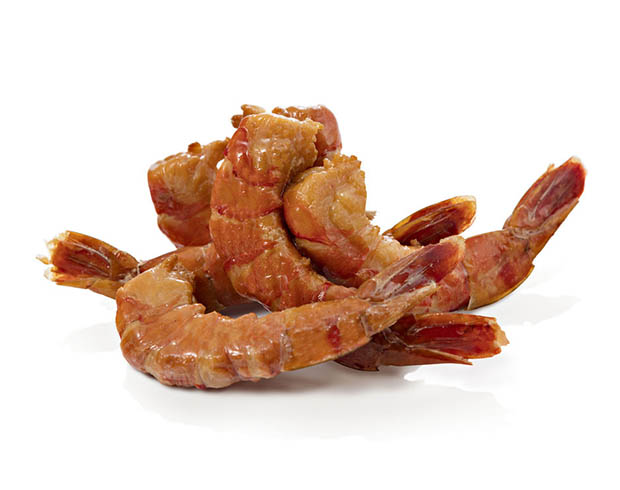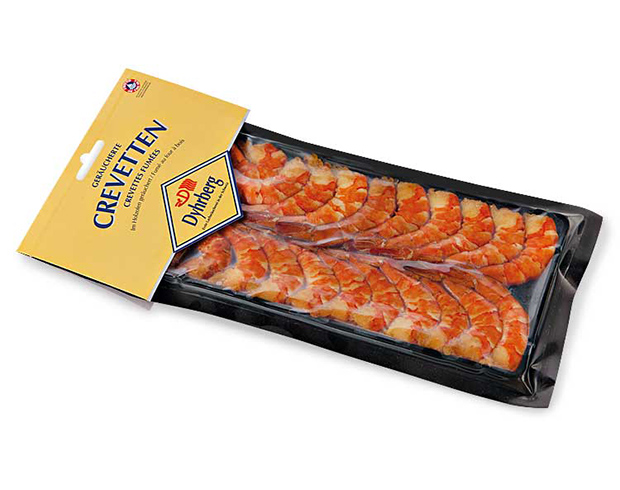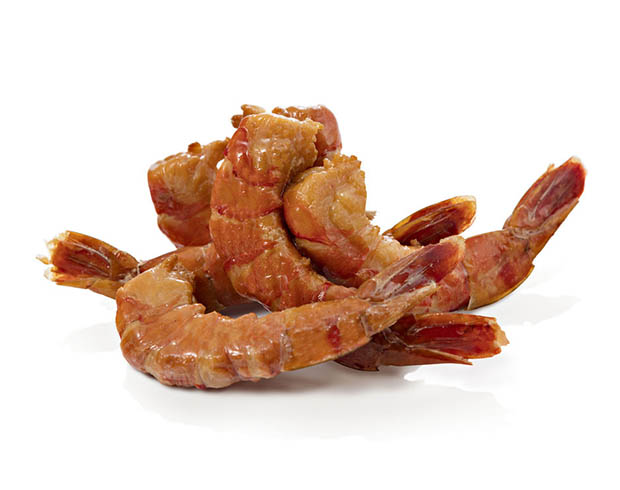 Giant prawns – Hot Smoked
Price per package 20 pcs.  Approximately 200 g
HOT SMOKED GIANT PRAWNS
If you are looking for something special, you won't want to miss serving these smoked prawns at your next buffet or aperitif.  The traditional method of hot smoking the prawns over selected hardwoods enhances the pleasant aroma.
TIP
Arrange the smoked prawns around a glass of chilli or dill mustard sauce, serve with an aperitif.
This specialty, eaten by hand, is an ideal start to an excellent meal or served as light snack.
FAO* Sustainable breeding.